It's really important that you look after your residential heating oil tank. A leaky tank could result in both public and private drinking water contamination, soil pollution, or potentially even fire and explosions – not to mention expensive clean up costs. There's lots of things to look out for if you think you need a new home heating oil tank and a few ways you can help look after it too.
YOU'VE COME TO THE RIGHT PLACE
You need a new tank that's trustworthy and an oil tank supplier who will be with you during the oil tank replacement process. You also want to know it's being fitted by qualified engineers and follows all of the current oil tank regulations. That's exactly what heatingoil.co.uk specialises in.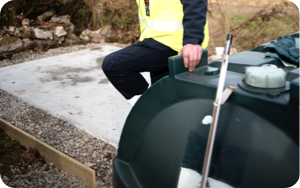 OUR SERVICE
When you choose a new heating oil tank from heatingoil.co.uk you're choosing an expert team who knows which oil tank will be right for you. We can offer a range of home heating oil tank sizes to suit your needs and make sure that your tank is located in the right place and is fitted and ready to store your home heating oil.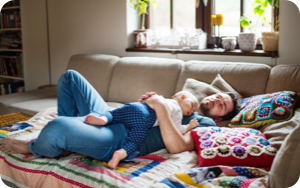 Peace of mind
When you order a new or replacement heating oil tank, you want to know it's been fitted properly and that you've followed all of the guidelines. Heatingoil.co.uk will refer you to a local OFTEC registered engineer who will professionally and safely install your new tank, making sure it adheres to all oil tank storage regulations. Want to know more about OFTEC? Head to their website to find out why we only use OFTEC engineers.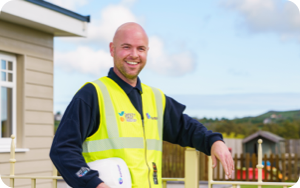 LETS GET TO WORK
So, if you're in the market for a new tank, email us today and let the trained team at one of our preferred partners contact you to discuss your requirements. We'll talk through the size of the storage tank you need, where it's going to be and how soon you need it to make sure your new heating oil tank is just right for you.
Get the perfect solution for you