Heating Oil for the North West
Our wide network of local distribution depots means that costs can be kept low, deliveries can be made quickly for total peace of mind. Simply click on the dropdown menu arrow above and select your region.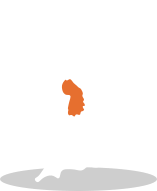 The North West covers a lot of ground, including leafy Cheshire and Cumbria up in The Lake District. Whilst it may be most notably known for its big cities like Manchester and Liverpool, the North West also comprises lots of beautiful countryside and many homes that use heating oil. Suburbs like Sale or lesser known spots in Lancashire can all benefit from regular reliable heating oil deliveries and amazing deals on kerosene and premium kerosene. No matter what corner of the North West you're in, we can deliver.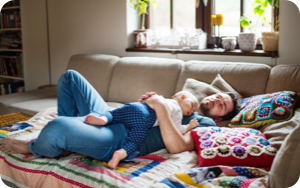 Heating Oil from Depot to Door
As a hive of industry, the North West profits from many easily accessible depots, meaning your next heating oil delivery is never far from your door. Our customers throughout Cheshire and Lancaster, and homes in Bury and Burnley rely on our on time deliveries and fulfilled orders. You can request a delivery day when you place your order, and our friendly drivers can top up your tank even if you aren't home.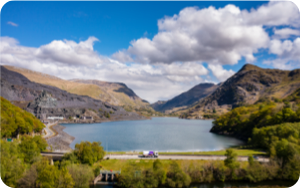 A Great Deal Wherever You Are
Heating oil prices can be volatile. To get the best price for your home heating oil, you should always get an up-to-date quote before placing your order. Our team keeps an eye on the prices of kerosene and premium kerosene to make sure we always have the best possible price, and we pass those savings onto our customers across the whole of the UK. It makes no difference where you are in the North West of England; houses in the pretty village of Macclesfield or cottages in Carlisle all have access to our great prices.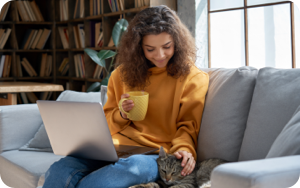 Order Your Heating Oil Today
We know that a busy life means needing to get things done as easily as possible. That's why we have a 24 hour ordering system where you can enter your details and get a quote for your next heating oil order. Simply tell us your address in the North West and how much heating oil you need and we'll do the rest. If you need a smaller vehicle to access where you live, we can arrange that too. Our expert team are also just a phone call away, on 0345 604 7465, if you'd rather give us a ring.
WE DELIVER HEATING OIL TO:
PROUD TO DELIVER RIGHT ACROSS THE COUNTRY
Competitive Prices
Quick And Easy Ordering
Reliable Deliveries
No Service Charge
Heating Oil North WEST FAQ