Our Locations
If you're looking for a great price on your home heating oil and fast, reliable deliveries near you, then heatingoil.co.uk can help. We find you the best quote no matter where you are in the country.
Simply select your location from the drop down box/list to find out more about heating oil deliveries in your area. 
Heating Oil Wherever You Are
With a vast distribution network and expert home heating oil knowledge, we understand how important it is for you to find a reliable home heating oil supplier you can trust. We deliver to homes in locations across the UK and Wales, and know that no two places or homes are the same.
That's why we arrange heating oil deliveries on days that suit you and have a vast fleet that can get to cities, towns and villages big or small.
Home Heating Oil at Great Prices!
Complete our quick online form to receive an instant quote – you can choose between standard kerosene or premium kerosene. Then, specify the amount you require. If you wish to order your oil straight away, upon receipt of your quote, then simply follow the clear links in your email or continue on site. The entire process can be completed in just five minutes. What's more, if you order before 12pm, we can arrange for next-working day delivery.
We're proud to say that we deliver heating oil right across England and Wales:
East England
East Midlands
East Wales
London
North East
North Wales
North West
South East
South Wales
South West
West Midlands
West Wales
Yorkshire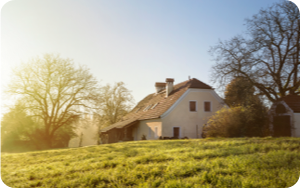 We do our best to keep our customers happy with great home heating oil deals and reliable, local deliveries. Join them today and let us know what you think.

I have used this company before and always had good service. They would have got 5* if they hadn't promised a delivery date they had no chance of meeting due to the amount of kerosene being ordered. They actually missed the original delivery date by 7 days but they kept in contact, updating me on a regular basis.
Excellent service, friendly Driver polite and courteous, competitive price, and would recommend them.
Can't fault them. Cheapest available at the time, came within a few days and delivery was quick and easy
We're proud to say that we deliver heating oil right across England and Wales
Competitive Prices
Quick And Easy Ordering
Reliable Deliveries
No Service Charge