Heating Oil delivery for the North Wales
Our wide network of local distribution depots means that costs can be kept low, deliveries can be made quickly for total peace of mind. Simply click on the dropdown menu arrow above and select your region.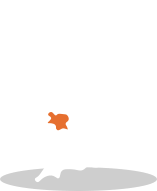 There are over 60,000 homes in North Wales, located in sprawling rural areas. This means that around 17% of houses rely on off-grid heating systems. Homeowners in places like Anglesey and Bangor can benefit from reliable, fast and competitive heating oil deliveries to keep their country homes warm and cosy during winter. We can also deliver heating oil to farms across North Wales for use in oil-fired heating systems or oil-fired cookers. Wherever you are in North Wales, and whatever you need it for, we have the right heating oil at the right price.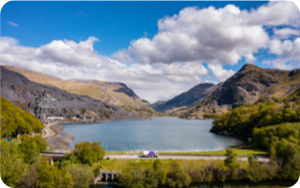 HEATING OIL FROM DEPOT TO DOOR
heatingoil.co.uk has depots throughout the UK and Wales, so you're never far from your next heating oil delivery. With next day services available and the option to have your heating oil arrive even when you're not at home, our heating oil deliveries are fast and convenient. We understand many homes in North Wales can be trickier to reach, which is why we also have a vast fleet of vehicles to make sure we can get to your home, no matter the location.
Homes using heating oil or LPG are much more common in rural areas, which in Wales equates to 61,000 properties in total. If you are one of these then fear not. With our vast network of local depots across the country, you can be sure of finding affordable fuel no matter where you live.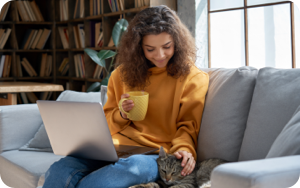 A GREAT DEAL WHEREVER YOU ARE
Homes on the coast of Rhosneigr or deep in Snowdonia are always given our very best price on home heating oil. We scour the market to make sure we pass on great deals every day and use our buying power to offer the lowest and most up-to-date price for home heating oil. Where you are in North Wales doesn't make a difference to the cost of your home heating oil. All of our customers can rest assured that they are getting a great deal on their home heating oil all year round.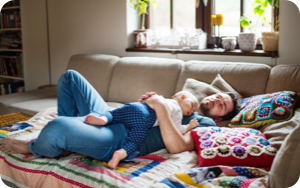 ORDER YOUR HEATING OIL TODAY
If you need a small heating oil top up, or are planning ahead for future fuel use, you can request a current quote for your heating oil needs by using the online quote checker.  All you need to do is fill in your details, stating how much heating oil you need, and we'll let you know our very best price. Alternatively, you can contact us directly on 0345 604 7465 for more information.
WE DELIVER HEATING OIL TO:
PROUD TO DELIVER RIGHT ACROSS THE COUNTRY
Competitive Prices
Quick And Easy Ordering
Reliable Deliveries
No Service Charge